About

Greetings from the President
The Hillside Coalition Of Laborers (H'COLA) welcomes you to our website. We are a community-based organization, based in Apalachicola, Florida, a rural seafood village on the coast of the Gulf of Mexico in northwest Florida. Our focus is our African-American community, known as The Hill. Our mission is "working towards the betterment of The Hill" and the members of our organization dedicate their time, talents and energy working to fulfill this mission.
Members of H'COLA are women and men who either live, work or attend church in the Hill community. We all have a direct or indirect family connection to the Hill and that connection drives our commitment to our mission.
H'COLA holds many events and/or activities in our community with the goal to entertain, educate, uplift, honor and/or recognize. Some of these include: Annual African-American History Festival, Senior Citizen's Thanksgiving Meal, Annual Honor Student's Luncheon, Political Forums, and Santa Comes to the Hill.
We have also lent our support to other organizations in Apalachicola and Franklin County, volunteering man-hours to help events such as the Annual Independence Day Celebration sponsored by the Historic Apalachicola MainStreet Program, as well as supporting grants from local agencies that provide services to our community's residents. Such agencies include the Franklin County Health Department, Franklin's Promise, City of Apalachicola, and the Orman House.
Recognizing the value of education, each year we offer two scholarships to a high school student who has connections to our Hill community. Funds for the scholarships come from dues and other resources. If you would like to donate to this, just let us know.
To honor women and men of the Hill community, past and present, who made notable contributions and/or outstanding accomplishments to The Hill, H'COLA was tapped to continue the Black Legends Panels, a project initiated by H'COLA friend Curt Blair, past owner of WaterStreet Hotel & Marina, who was assisted by former Apalachicola mayor Van Johnson, with additional funding from Duke Energy. Check out that page on our website.
As a non-profit, community-based organization, H'COLA vows to continue working for the betterment of our community, as is our mission. We remain committed to the projects listed above, as well as adding others as the years unfold. We appreciate your support and respectfully requests your continued support. If you have suggestions, questions and/or concerns, please contact one of the members.
Sincerely,
Elinor Mount-Simmons, President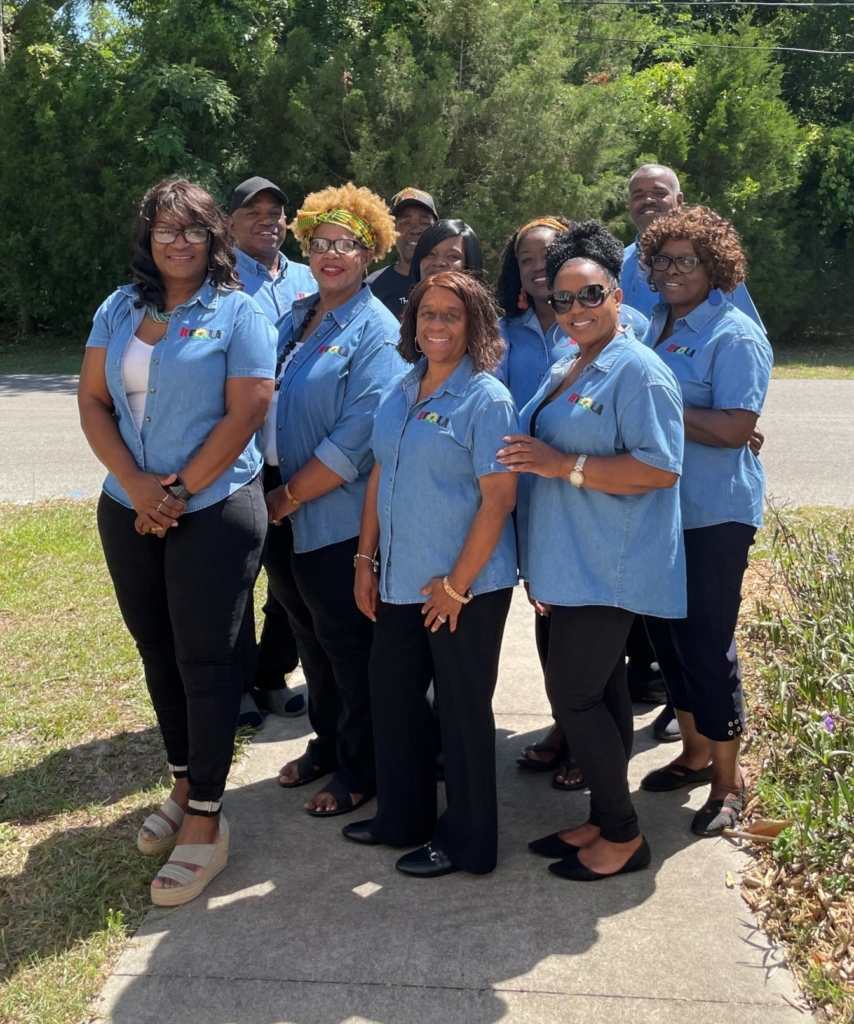 H'COLA MEMBERS
---
Elinor Mount-Simmons, President
Fonda Davis, Sr., Vice-President
David Walker
Dolores Croom
Soudra Davis
Leon O'Neal
Tami Ray-Hutchinson, Secretary/Publicist
Brenda Ash, Treasurer
Melissa West
Sherry O'Neal
Trina Lockley